Principal's Panorama
Dear Narragansett Families,
Today the kids are celebrating Valentine's Day. The sugar smell is in the air…life is good! Two years ago this spring, we came together as a new staff to merge our thoughts on what is important. Last week we began the process of reflecting on our Comprehensive School Plan, the document that outlines our goals and objectives. Our focus for the recent meeting was school culture and wellness. I want to share some of the comments the teachers made about community service, special events, improving teaching and learning, and fostering family partnershipsóall important pieces in the fabric of the culture.
We have a very positive, supportive learning community.
I like the buddy classroom model. The kids seem to like it too.
This was an easy building to come back to.
People get along well and problem solve. They jump in and help.
I think we do all 'relationships' very well at Narragansett.
I love the way we've done Teach Like A Champion (we are reading this together).
The Common Core will give us many more opportunities to enrich our grade level discussions. Exciting!
These things are working: events sponsored by PIE, student leadership, Bingo Night, the Wellness team, special luncheons and breakfasts, community service efforts: animal shelter, food drive, holiday assistance, jeans for charity.


If you like where you work, you work hard. Is there room for improvement? Of course. We collaborate to find additional learning opportunities for the children, and are recognizing personal potential in them and in ourselves. We have developed into a strong staff who cares about our students and about one another.
"Friends come in all different sizes and shapes and colors…
You can have BIG FRIENDS
And SMALL FRIENDS.
It's not the size of your friends that counts.
It's the size of your heart."
-Dave Ross
---
Save the Dates!
Feb. 18 - Winter Vacation
Feb. 25 - Return to School
Mar. 1 - Early Release
Mar. 5 - PIE Meeting, 6:00 p.m., Staff Room
Mar. 7-Incoming Kindergarten Parent Night
5:30 Info Meeting, 6:00 Registration
Mar. 14 - Art Show and Ice Cream Social 5:30-6:30
Important Information for
Upcoming Early Release Days
The morning kindergarten class will not have school on March 1st, March 28th, April 11th, or May 2nd.
Afternoon kindergarteners will attend school in the morning, 9 a.m. to 12 noon, on March 1st, March 28th, April 11th, and May 2nd.
---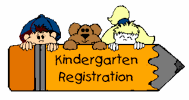 For upcoming school year '13-'14
Parents of children who will be 5 years old on or before October 15th need to register for Kindergarten and schedule a Screening.
Immunization records, proof of residency, and original birth certificate are required at the screening.
Narragansett Kindergarten Registration
Where: Narragansett School
When: Thursday, March 7th
5 - 6 p.m. Parent Information Meeting
6 - 7 p.m. Registration and Screening appt. scheduling
Narragansett Kindergarten Screening
Where: Narragansett School
When: April 8th & 9th by appointment
Parents of Students with Allergies
If you have not done so- please send in your child's completed Allergy Action Plan, and hand carry in their Epipen and necessary medication for your child labeled. Spring field trips are coming and it is important for your child to have a plan in place with their medication.
If Your Child is on a Prescription...
Please keep the school Nurse up to date on any prescribed medication your child is taking, and the side affects that may occur with its use.
If your child has a fever:
*Must be fever free for 24 hours without the use of Tylenol or Motrin before returning to school.
If your child is vomiting or has diarrhea:
*Must be symptom free for 24 hours before returning to school.
---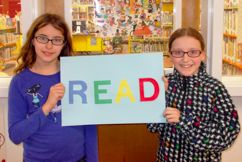 Read Across Narragansett Day!
By Lizzie B. and Veronica S.
On Friday, March 1st, Narragansett will be having "Read Across Narragansett" day. Kids will dress up as their favorite book character. If they forget, or can't get a costume, the Student Leaders will have stickers for them to show who they are. Other activities during the day include: Middle Schoolers coming to read to grades K-2, Mrs. Burns will be doing what is called "book slamming", and Mrs. Adolf will be doing cartooning and finger print art.
All the grades, K-5, will be participating. Teachers and Ed Techs will each have different activities. Each student will get to go to two activities.
Read Across Narragansett day will help encourage reading. Be looking for pictures in the next Narragansett newsletter!
Kyra H. shows her new "do," after cutting off 10 inches of her hair to donate to Locks of Love, a not-for-profit organization that provides hairpieces to financially disadvantaged children with medical hair loss.

Kyra is in Mrs. D-H's 2nd grade class.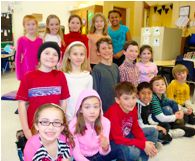 Adjectives Describe Nouns!
By Ms. D-H's class
We are second graders in Ms. Durant-Harthorne class at Narragansett School. We were learning about how adjectives describe nouns. Our teacher came to school every day for a week wearing crazy hats to help us learn how to describe nouns.
Everybody said to Ms. Durant-Harthorne "I like your hat." Ms. D-H asked "Is this hat an adjective?" The class would say, "No, it's a noun." Then she would ask the kids to describe the hat, using adjectives. If the class got the questions wrong the teacher got to take off the silly hat for the day. If her students got the questions all right then she had to wear the hat all day. Ms. Durant-Harthorne only took the hat off twice that week.
---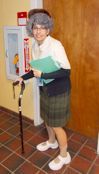 On the 100th day of school Ms. D-H came dressed very old. She was dressed like she was 100 years old. We did all kinds of activities on the 100th day, including describing Ms. D-H using adjectives. We used adjectives like: shiny glasses, plaid skirt, white pearl necklace, furry white cape, and white dance shoes. Now Ms. Durant-Harthorne's second graders know how to describe a noun using adjectives.
---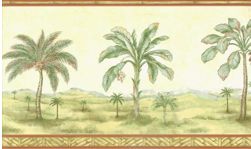 African Tribal Music
By Evan R. and Zack S.
Yesterday, students in Mr. Penley's students had a lot of fun Music. Mrs. Stewart had us play African music and rhythms using 5 instruments: xylophone, boom whacker, scraper, drum and maraca/shaker. One song came from Nigeria and the other was from the Ghana tribal language.
We learned different languages from different cultures. We swapped instruments so that each person had a chance to play each instrument. We played a performance for Mrs. Packard, who was very impressed!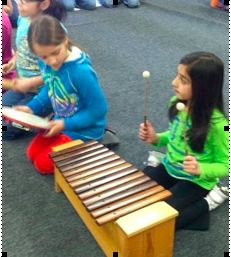 ---